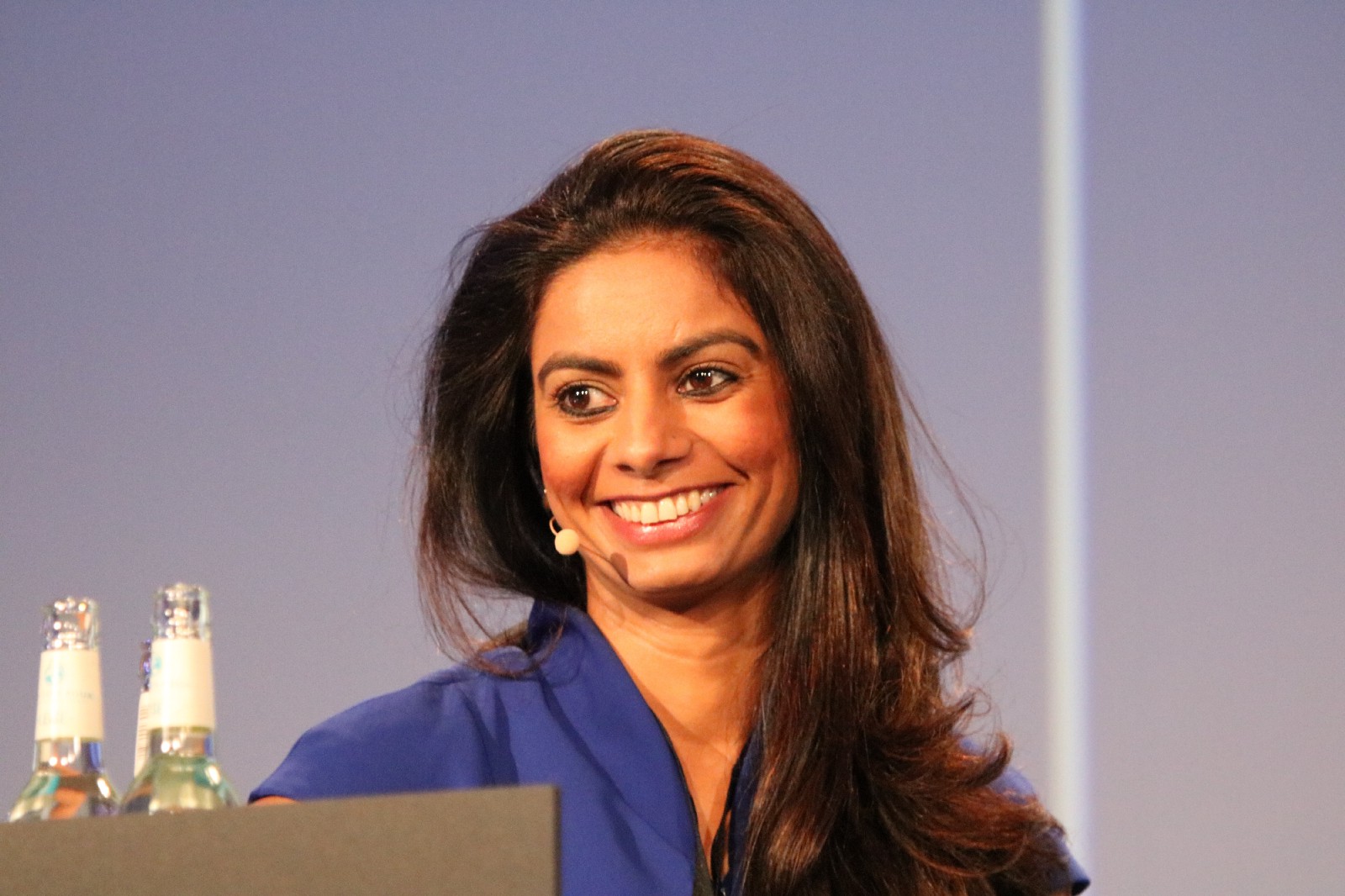 Mishi Choudhary, a technology lawyer and an online civil liberties activist with law practice in New York and New Delhi. The Open magazine calls her an emerging legal guardian of the free and open internet. She is the Legal Director of the New York based Software Freedom Law Center and Partner at Moglen & Associates. At SFLC, Mishi has served as the primary legal representative of many of the world's most significant free software developers and non-profit distributors, including Debian, the Apache Software Foundation, and OpenSSL. She advises technology startups and established businesses around the world on intellectual property matters in particular on open source software licensing and strategy, export control compliance, diversity and inclusion, data protection and content moderation.
In 2010, she founded SFLC.in. She served as its President and Executive Director until 2017. Under her direction, SFLC.in has become the premier non-profit organization representing the rights of Internet users and free software developers in India. One of the lead counsels for Mouthshut.com a writ petition challenging online free speech and intermediary liability, Mishi Choudhary helped win the Shreya Singhal vs Union of India case in which the Supreme Court delivered a landmark verdict, ruling Section 66A of the Information Technology Act as unconstitutional. She was also part of the coalition that worked on the Network Neutrality campaign in India that put a stop to Freebasics by Facebook in India. Recently, SFLC.in members were petitioners in the landmark unanimous judgment delivered by the Indian Supreme Court holding Right to privacy as a fundamental right.
As of 2017, Mishi was the only lawyer in the world simultaneously to appear on briefs in the US and Indian Supreme Courts in the same Term. In 2015 she was named one of the Asia Society's 21 young leaders building Asia's future. In 2016 she was inducted into the Aspen Global Leadership Network by the Aspen Institute. She advises Columbia University's Global Freedom of Expression project and serves on the Board of IFEX and Global Network Initiative.
In addition to an LLM from Columbia Law School, she has an LLB degree and a bachelors degree in political science from the University of Delhi. Mishi is a member of the Bar Council of Delhi, licensed to appear before the Supreme Court of India, all the State High Courts in India, in the State of New York, and before the Southern District of New York.
See Also